Synthetic Graphite Anode Powder
Amsted Graphite Materials will be the first fully-integrated producer of anode grade graphite powder materials based in the United States, reducing reliance on foreign supply for this key component used in lithium ion batteries that power electric vehicles, grid storage, defense and other applications and enabling grater domestic production of lithium ion batteries.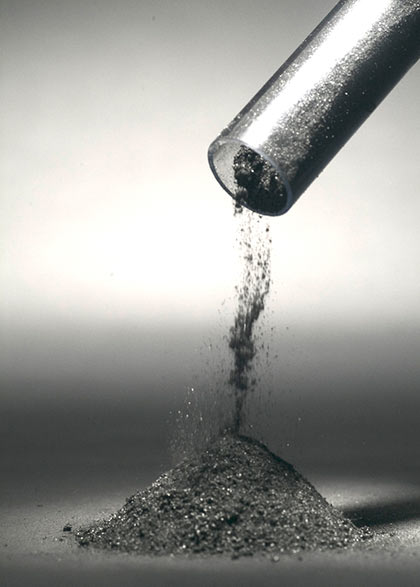 Synthetic graphite anode material is prized in lithium-ion battery applications for its superior cycle performance, cycle stability (lifetime), fast charging, and manufacturing due in part to its higher purity. The key to consistent high quality powder is graphitization. Amsted Graphite Materials employs premier graphitization technology to ensure the highest possible temperatures that impart high crystallinity and low impurity. With the ability to tailor product properties to customer needs, we are positioned to be the supplier of choice in applications where long life and consistency are critical.
Amsted Graphite Materials has the largest anode powder Acheson graphitization capacity in the United States. Our Clarksburg, West Virginia plant has the ability today to supply your initial anode powder demand and grow with you as your need for graphite powder increases. Amsted Graphite Materials provides the supply chain security of a domestic manufacturer with the agility to be responsive to changing customer needs.
High purity product via Acheson graphitization process (+3000°C)
Synthetic Graphite for fast charging, cycle performance & longevity
Compatibility with evolving anode materials & designs
Largest US manufacturing capacity

Strategically located in the US automotive manufacturing corridor

Delivered costs on par with foreign exporters
Over 115 years of graphite expertise
Part of the Amsted Industries family of businesses
The only fully integrated graphite manufacturer in the US