Synthetic Graphite Powder
Amsted Graphite Materials will be the first fully-integrated producer of anode grade materials based in the United States, reducing reliance on non-domestic supply for this key component used in passenger, commercial and defense applications and allowing for greater domestic production of lithium ion batteries.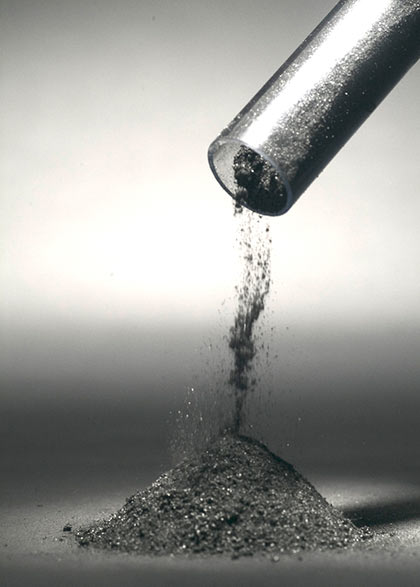 Synthetic graphite is prized in lithium-ion battery anode powder applications for its superior cycle performance. The key to high quality consistent powder is graphitization. Amsted Graphite Materials employs premier graphitization technology to ensure the highest possible temperatures for high crystallinity, low impurity, and most consistent anode powders. Amsted Graphite Materials has the largest anode powder Acheson graphitization capacity in the United States. Our Clarksburg, West Virginia plant has the ability today to supply your initial anode powder demand and grow with you as your need for graphite powder increases.
We manufacture both primary and secondary graphite powders and can switch seamlessly between product lines. With the ability to tailor product properties to customer needs, we have been the OEM of choice in applications where long life and consistency are critical. Amsted Graphite Materials provides the supply chain security of a domestic manufacturer with the agility to be responsive to changing customer needs.
Artificial graphite anode powder approved by major battery company.


Low impurity graphite for increased battery safety.


Over 135 years of cutting edge carbon and graphite material science experience.
Long history of technical partnership and collaboration with customers to develop custom products for the battery industry.

World renowned technical team in place and available for immediate collaboration.

Proudly located in the United States.
Consistent quality product backed by ISO 9001:2015 accreditation.
IATF 16949 certification expected in 2020.
Manufacturing partner with Amsted Industries who has supplied the automobile industry through its Means and Burgess-Norton business units.