Amsted Graphite Materials is a world leader in graphite material science with over 100 years of experience in the carbon and graphite industry.
Operations began in 1906 in Clarksburg, West Virginia and our history can be traced back to National Carbon Company, Union Carbide Corporation, UCAR Carbon Company, GrafTech International and most recently Advanced Graphite Materials LLC in 2017. On May 31, 2020, the business joined the Amsted Industries family of companies and is known as Amsted Graphite Materials.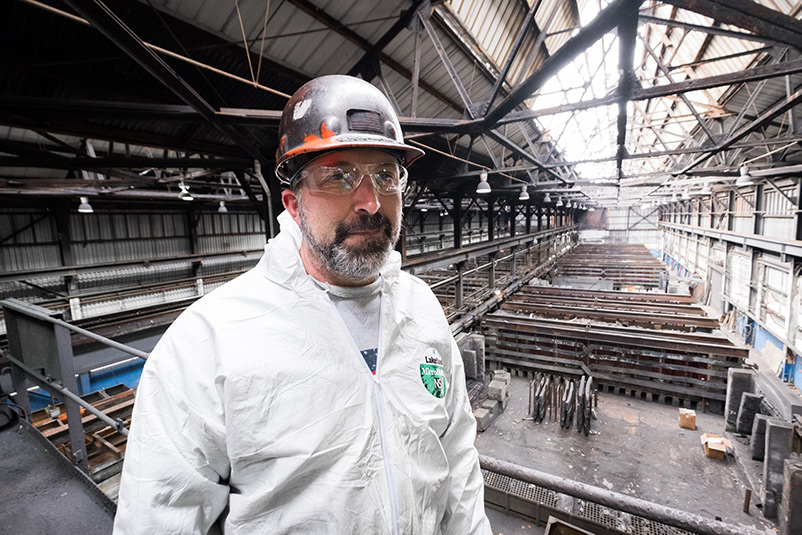 Backed by the global strength of Amsted
Amsted Graphite Materials is part of the Amsted Industries family of companies, a group of market-leading, diversified global manufacturers serving the railroad, vehicular and construction markets that combine leading-edge manufacturing processes with a history of continuous innovation. Amsted Graphite Materials' state-of-the-art West Virginia facility supplies customers in over 35 countries with a wide portfolio of extruded, molded, iso-molded, powder and particulate carbon and graphite materials.

We enable customer leadership, through the creation, innovation and manufacture of carbon and graphite material science based solutions.
We accomplish this goal by:
Expanding and using our unique, industry-leading positions in new and existing markets.
Providing solutions that improve our customers' economic outcomes and performance.
Building confidence through our deep material science expertise and our insightful customer relationships.
Our Commitment to Sustainability
Sustainability is an important part of the Amsted Graphite Materials culture. Our employees recognize the importance of preserving and protecting our natural resources. We pursue environmentally sound business practices and strive to conduct our business in a manner that helps resolve the risks and threats to our planet's sustainability.
Quality you can trust
AS9100D Certification
AS9100D specifies requirements for a quality management system when an organization:
a) needs to demonstrate its ability to consistently provide products and services that meet customer and applicable statutory and regulatory requirements, and
b) aims to enhance customer satisfaction through the effective application of the system, including processes for improvement of the system and the assurance of conformity to customer and applicable statutory and regulatory requirements.
All the requirements of AS9100D are generic and are intended to be applicable to any organization, regardless of its type or size, or the products and services it provides.
Our global team of Applications Engineers are experts about graphite and its applications spanning multiple industries. These include metallurgical casting, electronics, chemical, nuclear, defense/aerospace, solar, LED, semiconductor, and other high temperature processes. Regardless of your product design phase (concept, prototyping, or mass production), we offer technical solutions to some of your most challenging problems with a fast response time.