GRAFSTAR™ Advanced Graphite
GRAFSTAR™ Advanced Graphite is an ideal choice for customers across multiple industries with demanding applications requiring high strength, low thermal expansion, and superior conductivity. For over 100 years, Amsted Graphite Materials has been continuously redefining limits with ongoing testing, grade formulation and machining to develop innovative graphite material solutions for customers worldwide.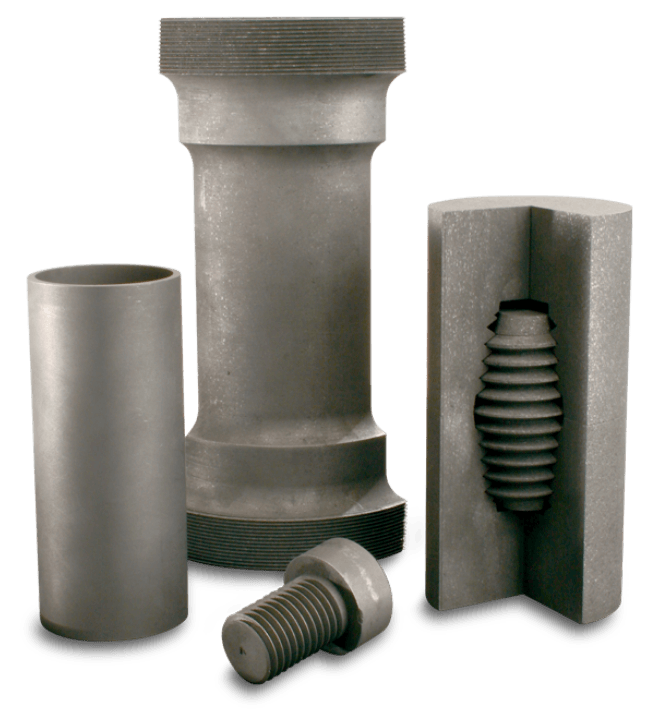 Non-reactive with most chemicals
Stable to > 3000 °C
High resistance to thermal shock
Strength increases with temperature
Machinable to close tolerances
High thermal conductivity
Excellent electrical conductor
Improved process efficiency
Energy savings
Cost effectiveness
Increased product life
Clean processing
Supports uniform processing
Technical applications support
High Strength
Unlike most materials, the mechanical strength of graphite increases with temperature. Graphite is twice as strong at 2500°C as it is at room temperature.
Low Thermal Expansion
Matching the coefficient of thermal expansion between materials is important for many applications. Graphite has an extremely low coefficient of thermal expansion. It can be tailored to the application by carefully selecting the formulation.
Superior Conductivity
Graphite has a thermal conductivity of above 100 W/mK, very similar to many metals. Carbon material does not have the highly ordered crystalline structure of graphite and has a very low thermal conductivity.