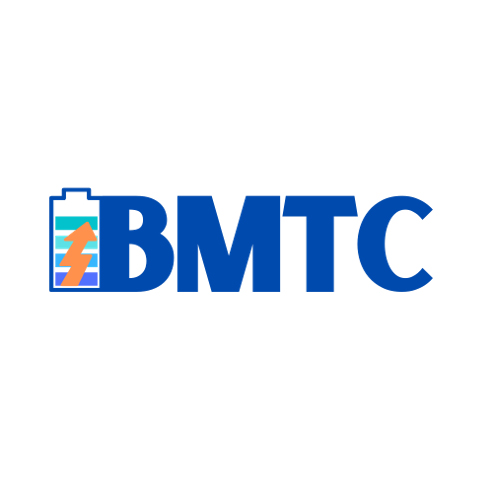 Amsted Graphite Materials is proud to be a founding member of the Battery Materials & Technology Coalition. Our involvement helps to ensure continued growth in the battery materials industry for products like Lithium-ion batteries used in electric vehicles. Read the full press release below.
The Battery Materials & Technology Coalition (BMTC) unites the upstream battery supply chain in North America to advocate for significant investments and smart policy to ensure a sustainable domestic industry.
WASHINGTON, D.C. – The founding member companies of the Battery Materials & Technology Coalition(BMTC), which include Amsted Graphite Materials, Forge Nano, Nouveau Monde Graphite, Piedmont Lithium, Sila Nanotechnologies, and Standard Lithium, are excited to announce the creation of their partnership, which unites United States and Canadian companies in material extraction, processing, manufacturing, and technology development to ensure that a battery supply chain becomes viable within North America. Companies and governments alike need resilient and secure supply chains that create jobs, improve diplomacy with allied nations, and meet climate and energy goals here in North America. To date, there have been no groups solely focused on building capabilities for the upstream and midstream battery supply chain in North America. BMTC is bringing companies together that can do just that.
"We're proud to be participating in the BMTC and excited to be part of something so important to our nation's ongoing competitiveness. With the global shift towards electrification we are hopeful that the US will act quickly to maintain competitiveness and not get left behind." Paul Lichty PhD, CEO Forge Nano.
Investing in the North American upstream and midstream battery supply chain, including material extraction, development of alternative materials, innovative processing techniques, and technology deployment will stimulate the economy and create sustainable job growth across North America. In addition, it will enable entities to reduce dependence on China and other foreign nations for critical materials while further establishing North American leadership in innovative and clean technology development. These efforts also have numerous environmental benefits, which include lowering lifecycle carbon emissions by reducing transportation logistics, accelerating transportation electrification, bolstering renewable energy integration, and improving material recycling capabilities.
Due to the rise of transportation electrification and renewable energy technology deployment, the battery market is witnessing explosive growth around the globe. In 2020 alone, Benchmark Minerals Intelligence estimated that the global battery supply pipeline grew by 30 percent. China, Japan, and European countries are taking massive strides to meet current critical mineral demand and prepare for future battery material and technology needs. North America is and will continue to be reliant on foreign countries and companies to supply critical materials and technologies unless it begins to significantly invest in capabilities at home.
North America is falling behind the rest of the world when it comes to battery production and its
corresponding supply chain. Without strategic investments and smart policy development, North American companies and governments will be left behind and beholden to foreign interests. BMTC will be advocating for the North American battery materials and technology industry to ensure a robust, longstanding and reliable industry for years to come.